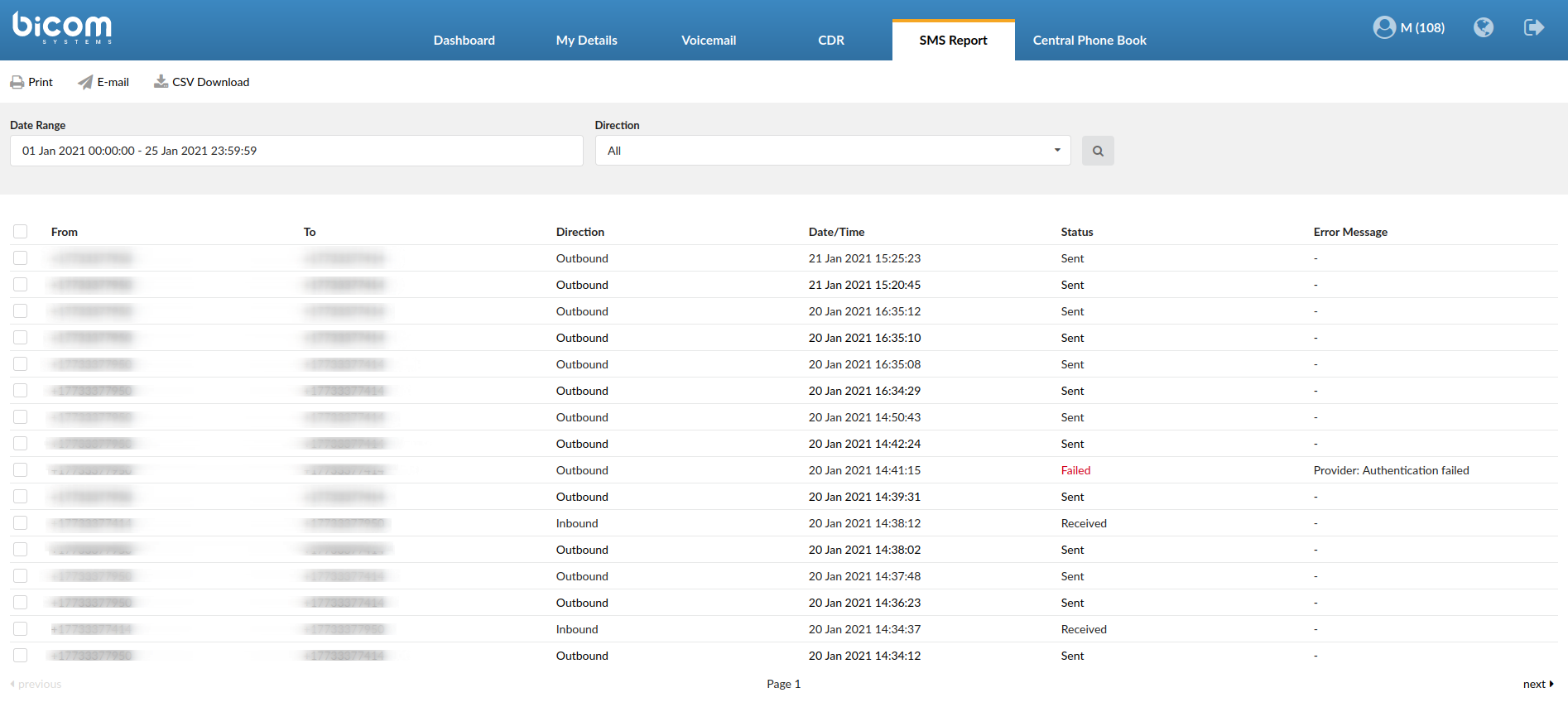 This 'SMS Report' section allows users to see all details regarding SMS messages on their OSC (Online Self Care).
Click to print selected entries.
After users select which entries they want to print, they will be prompted to a different window and complete the configuration based on the printer they have.
Click to send selected entries in an e-mail.
In order to successfully send an e-mail, please make sure that some/all entries are ticked.
Click this button to download a CSV file.
This CSV file contains the data displayed on the 'SMS Report' page. Users can choose to download specific entries or select all of them.

Select a Search/Filter start date
(E.g. Click the small 'Calendar' icon next to a field and select the desired date.)
Select one of the directions and have the data filtered accordingly
(E.g. All/Inbound/Outbound)

Select an entry by ticking this check box
Displays the number from which the SMS message was sent
(E.g. 123456789)
Displays the number to which the SMS was sent
(E.g. 2221564879)
Displays the SMS message direction
(E.g. Inbound)
Displays the date and time of the SMS message
(E.g. 30 Nov 2020 09:03:44)
Displays the SMS message status
(E.g. Sent/Received/Failed)
Displays the message explaining why certain action failed